Play

Play Next

Add to queue
Play

Play Next

Add to queue

337 plays

Play

Play Next

Add to queue

771 plays

Play

Play Next

Add to queue

5,137 plays

Play

Play Next

Add to queue

1,141 plays

Play

Play Next

Add to queue

5,144 plays
Genre: Other / Psychedelic

Location Hong Kong, Un

Profile Views: 79184

Last Login: 8/4/2012

Member Since 7/6/2006

Website http://www.msplinks.com/MDFodHRwOi8vcXVlZW5lbGVwaGFudGluZS5jbGZyZWNvcmRzLmNvbQ==

Type of Label Unsigned

Bio

WE DON'T CHECK MYSPACE MESSAGES, PLEASE EMAIL US AT clfrecords @ gmail.com<p> http://queenelephantine.clfrecords.com http://www.facebook.com/queenelephantine http://queenelephantine.bandcamp.com

Members

Indrayudh Shome, Daniel Quinn, Rajkishen Narayanan, Chris Dialogue, Brett Zweiman, Mike Isley, J. Alexander Buck, Andrew Jude Riotto, Robin Hood, etc

Influences

Satan

Sounds Like

"A meditative space sound, like a solarized wind calmly blowing on an alien planet, or a brace of Tibetan monks on PCP, glued to their prayer mats and ommm-ing themselves to oblivion... There's plenty of galactic bliss... and plenty of underlying dread as well." - Hellride Music.. <p> "The elephant trudges on and on, devastating everything in its path..." - Sludge Swamp.. <p> "This is doom rock and its brooding, soul-stripping best." - Hong Kong Magazine.. <p> "Young psychedelic rock masters... It will blow your head off." - Doom-sludge.com.. <p> "An ocean of quicksand riffs and the dense fog of distortion… Queen Elephantine create a solid sound that's all their own." - Antimusic.com.. <p> "An absolutely blissful place to get lost in for an hour or three... Like Floyd without the legacy." - HK Underground.. <p> "So heavy that I couldn't wear headphones while I was listening caus it would be hard to hold my head up..."- ProgNotFrog.. <p> "A fuzzy muscle play of distorted dirge and Hindu atmospherics that easily embodies the slow majesty of bands like Earth, or to a lesser extent, Mono … but this is a rawer, far heavier brew, buckling the confines of the medium, so over-saturated that it almost struggles for definition. The instruments take on a scary dynamic, like a vibrating cloud of flies, distorted in the heat. It's hard to avoid the magnetic pull of that turbine shackled hertz, or that accompanying tinsel soak from the cymbals, even the words seem to be dragging you through the dusty soil on mystic hooks." - Rottenmeats
Bio:
BOOKING: clfrecords @ gmail.com
Queen Elephantine have shared the stage with Earthride, Solace, Pale Divine, Cough, Black Pyramid, Elder, Admiral Browning, Ichabod and many others.
.. ==========================================
SURYA (2007/08):
Queen Elephantine @ iTunes
Queen Elephantine @ AllThatIsHeavy Store


********************************************************************
OFFICIAL PAGE: HTTP://QUEENELEPHANTINE.CLFRECORDS.COM
********************************************************************
"A meditative space sound, like a solarized wind calmly blowing on an alien planet, or a brace of Tibetan monks on PCP, glued to their prayer mats and ommm-ing themselves to oblivion... There's plenty of galactic bliss... and plenty of underlying dread as well." - Hellride Music
"The elephant trudges on and on, devastating everything in its path..." - Sludge Swamp
"This is doom rock and its brooding, soul-stripping best." - Hong Kong Magazine
"Young psychedelic rock masters... It will blow your head off." - Doom-sludge.com
"An ocean of quicksand riffs and the dense fog of distortion… Queen Elephantine create a solid sound that's all their own." - Antimusic.com
"An absolutely blissful place to get lost in for an hour or three... Like Floyd without the legacy." - HK Underground
"So heavy that I couldn't wear headphones while I was listening caus it would be hard to hold my head up... really new and fresh." - ProgNotFrog
ON KAILASH:
Rottenmeats
This is a fuzzy muscle play of distorted dirge and Hindu atmospherics that easily embodies the slow majesty of bands like Earth, or to a lesser extent, Mono … but this is a rawer, far heavier brew, buckling the confines of the medium, so over-saturated that it almost struggles for definition. The instruments take on a scary dynamic, like a vibrating cloud of flies, distorted in the heat. It's hard to avoid the magnetic pull of that turbine shackled hertz, or that accompanying tinsel soak from the cymbals, even the words seem to be dragging you through the dusty soil on mystic hooks.
Something about skyscrapers blocking the sun, rivers of glass and footless aspirations to heaven…. drowsy words in the stoner buzz, as stray limbs scar the surface, delectable dislocations matching that beautiful murkiness of the cover art… but it really excels when everything is systematically pummelled, or when the vocal goes off on a devotional pilgrimage, and becomes a rich gravy of moan and clattering commune, coaxed into serpent shadows or stuffed into jackal skins… then it truly gets your appetite racing…
You'd think this sort of transcendence couldn't be sustained, until the second side bursts forward in explosive field recording, slipping easily into a menacing procession of wounded bass and drum kissed desertion … some lovely re-bounded chords are happened upon and stuck with, blooms alighting from the carcass, amp transformed into a deformed offspring slowly swallowed down stream – textural eye openers that chaff the inside of your skull in a sloth ache psych and trance-eaten sway, repetitive breathe spun.
The tape cools off for the final two tracks in raga blisters, melodious wafers of drum, curling chants and sitar… peeling away the gloom in falling dew and hand spanned illumination.
ON SURYA:
Deaf Sparrow Zine
This is a great record. And in the methodical, stellar, emotional and astral plane, Surya is to me as good as Om's latest Pilgrimage. It is also rougher, less detailed, choppier, looser, more rustic, more excessive, fatter, and longer. Surya drones spliff in hand and entrances in a deeper and more monotonous fashion, but with that approach it also holds you tighter to its bass-centric core. For the whole duration of Surya, this New York quartet (that's where they reside but Queen Elephantine came together in Hong Kong) seems to channel the post Sleep mantra of Al Cisneros and the guitar tonalities of a pubescent Josh Homme. Of the first one they have taken (some might say stolen, but this is good so fuck it) the sense of jamming, the free flowing vibe that carries good stoner doom outside of rock parameters, and from the latter they have taken the exact tuning (especially during the solos) that made of Kyuss' such legends. Queen Elephantine have studied the stuff, and as premeditated as Surya may be, the 5 songs that comprise it are a plain lesson on how to bend two or three notes into innumerable shapes.
Surya is massive in all fronts; recorded in the land of Jackie Chan it serves to its advantage that its lo fi qualities add a timeless warm tone to the whole recording. Wise move, as that sound adds to the band's fat ass bottom. And it needs the weight as the songs extend over ten, and in the case of "Bison" , the thirty minutes. These tunes are at times insisting and moving at others groovy and always psychedelic.
If they stay together, Queen Elephantine might have a great future. Not sure how old these guys are, but pictures on their MySpace present a teenage looking quartet. And a generous one at that; while they are recording their new album (Kailash) Queen Elephantine is offering a two-song EP for free download at their MySpace page. Yeah, it's two songs and together they total over forty minutes so no whining allowed.
Organ Magazine
ALBUM OF THE WEEK QUEEN ELEPHANTINE – Surya (Self release) - Brooding moody slowly evolving dark doomy psychedelia and excommunicated standing stones waiting for the sun to rise as red as dragon eyes. Aural fornication, astral mastication and meditative space rock that sounds more like it came from just before the Summer Solstice morning at a Stonehenge free festival than the place is actually comes from. They're from New York City and we're eight minutes in to a rather impressive sixteen minute epic and you know what? I'm not sure if they sound like anything or anyone we've heard before. A far more enlightened and organic Sleep maybe? A hint of Acid Mother Temple? Birds like you've never seen before (like that time walking back to the stones just after Hawkwind when those six or seven guys in black hoods with great big axes on their shoulders walked past going the other way and no one gave them a second look). Incantations and moons pulling, meditative brooding and trudging along in such a upliftingly sludgy way. A dense smoky fog of soothing distortion and repetitive progression, lysergic delight and a slow sludge of spiritual warmth and middle Eastern organic goodness and hurry on sundown, see what tomorrow brings... Played just right, droned just right, spot on drums, spot on minimal bass rumble that opens the fifth track - a twenty seven minute brood called Bison. Spot on everything - highly recommended.
Stonerrock.com
Best described as a sprawling psychedelic space jam, Surya is the full-length debut of Queen Elephantine and a crushingly impressive follow-up to recent split-albums with Sons of Otis and Elder. Queen Elephantine's formidable contributions to those records were weighty works themselves, but a mere sampling of what they could do on their own. Surya's five tracks stretch out to over an hour, as the band lives up to its name and presents a perfect soundtrack to the unwieldy march of a mystical elephant caravan across the celestial plains. They melt down the sounds of Black Sabbath, Sleep, Hawkwind, Pink Floyd, early Monster Magnet, and a variety of other influences into a cosmic swamp all their own, populated by droning numbers like the self-titled lead off track and lumbering epics such as the 16-and-a-half-minute "Ramesses II," which rumbles along almost religiously with its chanted lyrics and smoky atmosphere until the pace picks up for its swirling climax.
The Middle Eastern influence of the instrumental "Kabir" provides a trippy interlude before "Plasma Thaw" swings in on a monstrous groove reminiscent of the usual suspects from the '70's and doesn't let up, definitely the catchiest song on the album. "Bison" closes the record at a mammoth 27 minutes and 24 seconds, an expansive sonic journey that never gets boring or monotonous. The layers upon layers of hypnotic rhythms and molasses riffs, enhanced by the jammed-out feeling throughout Surya should please fans of bands like Sons of Otis, Mammatus, Acid Mothers Temple, Ufomammut, and Om. The band is still in search of a record label to release the album as a physical entity, rather than its current digital format, but Queen Elephantine won't be denied for long as they continue their trek to the throne of heavy space-rock royalty.
Hellridemusic.com
Queen Elephantine is a group of young explorers in the world of heavy psychedelia, and 'Surya' is their first full-length, coming hot on the heels of various split releases and such in the past year or two. 'Surya' is a long, contemplative trip into the world of inner visions, a journey in which the devotional merges with the visionary to stake out a unique corner of the musical underground.
'Surya' begins with 'Queen Elephantine,' a lurching, meditational drone with plenty of heavy, distorted bass; a recipe the group uses to its advantage throughout the album. The song builds very slowly, offering visions that are somehow relaxed yet filled with anxiety, bringing to mind a space voyage with a crash landing on a far planet, where the alien sands drift quietly over blurry shapes both bizarre and sinister. 'Ramesses II' is a desert mirage of jerky military rhythms and monks offering devotional chanting that builds into the wails of lost souls. 'Plasma Thaw' is more rawkin', while the 27+ minute 'Bison' is as thunderous as its namesake, with leaving-the-rails blues-based thrashing reminiscent of English cult doom/sludge outfit Ramesses. This tune pushes Queen Elephantine territory out further, with various plodding sludgy riffs creating a claustrophobic blues hell colonized by nasty Tibetan demons of every description.
Lovers of heavy psychedelic doom or drone as manifested by groups as wide-ranging as Sleep, Acid Mother's Temple, Mammatus, YOB, and even 'Saucer'-era Floyd should climb aboard with these young musicnauts. It's not a comfortable or easy trip by any means, but it will reward your (lysergic) attention.
==========================================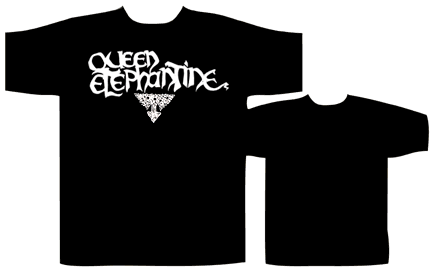 ORDER TSHIRTS ..
Member Since:
July 06, 2006
Members:
Indrayudh Shome, Daniel Quinn, Rajkishen Narayanan, Chris Dialogue, Brett Zweiman, Mike Isley, J. Alexander Buck, Andrew Jude Riotto, Robin Hood, etc
Influences:
Satan
Sounds Like:
***
DISCOGRAPHY:
***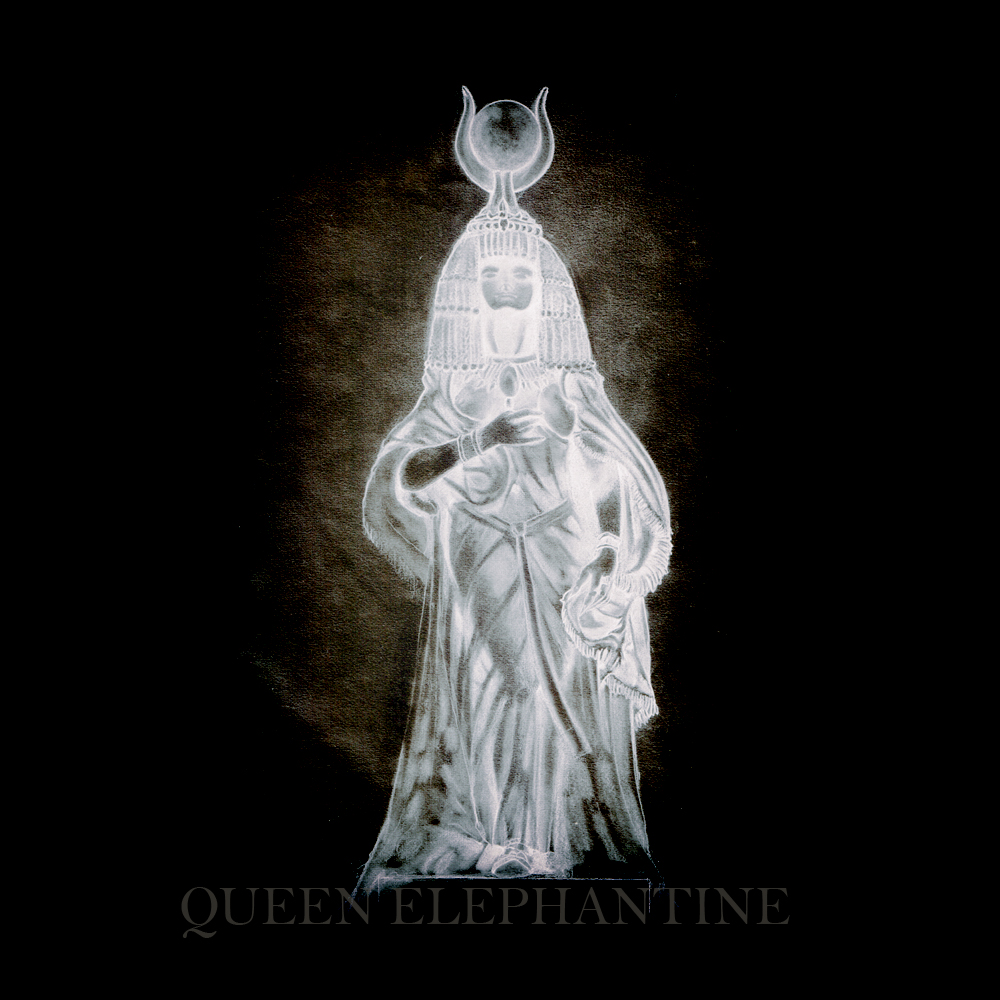 Kailash
CD (71min) Concrete Lo Fi 2010
Cassette (60min) Abandon Ship Records 2009
ORDER THE ALBUM AT:
All That Is Heavy (CD)
Abandon Ship Records (Cassette)
DOWNLOAD THE ALBUM AT:..
Apple iTunes
Napster
.

8XI08 Live In Brooklyn
Ruralfaune/Faunasabbatha 2010

ORDER THE ALBUM AT:
Faunasabbatha
.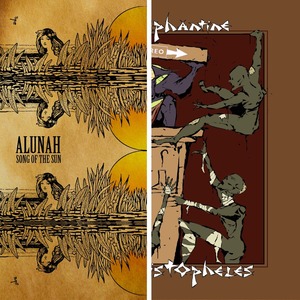 Alunah/Queen Elephantine Split 7"
Catacomb Records 2009

ORDER THE 7" AT:
Catacomb Records
.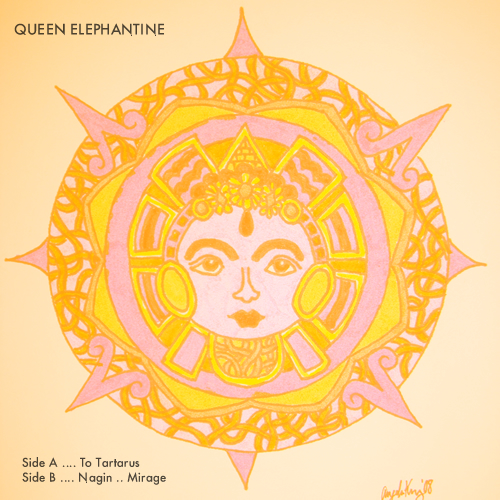 To Tartarus/Unreleased 7inch
E-Release 2008

DOWNLOAD THE ALBUM FOR FREE
HERE
.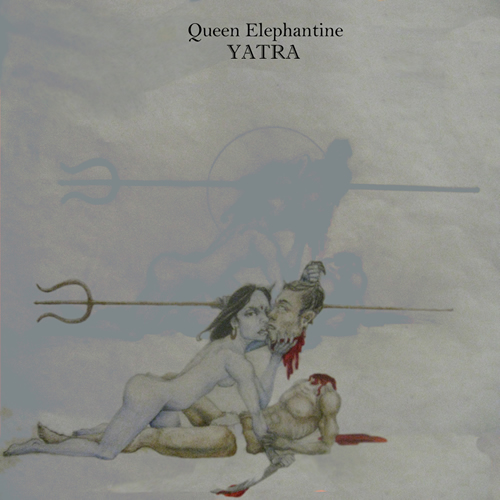 Yatra
E-Release 2008

DOWNLOAD THE ALBUM FOR FREE
HERE
.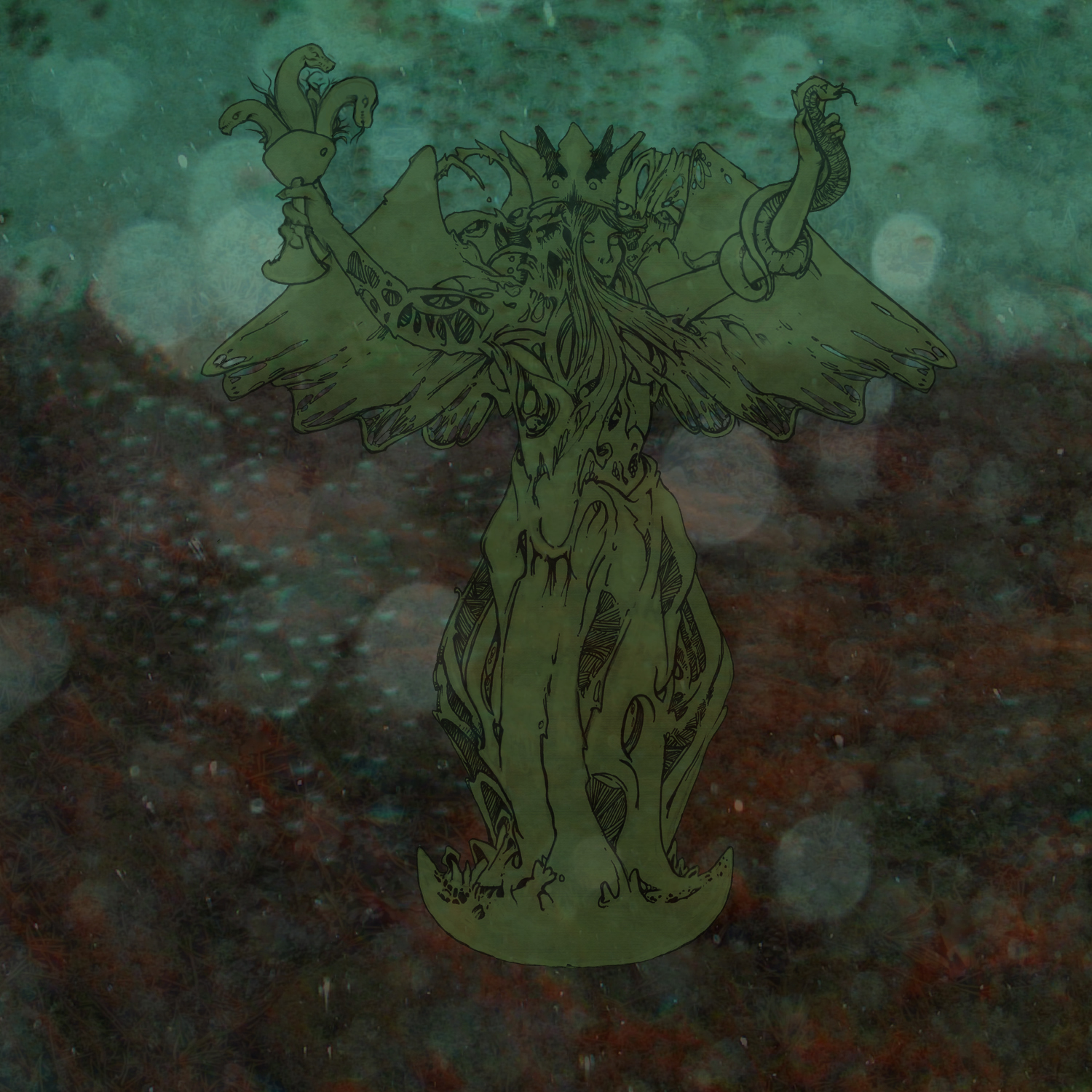 Surya
Concrete Lo Fi Records 2008
ORDER THE ALBUM AT:
All That's Heavy
CD Baby
PsycheDOOMelic

DOWNLOAD THE ALBUM AT:
Apple iTunes
Napster
.

Sons Of Otis/Queen Elephantine Split
Concrete Lo Fi Records 2007

ORDER THE ALBUM AT:
CDBaby.com
Interpunk
All That's Heavy (Stonerrock.com)
Hellride Music Superstore
PsycheDOOMelic Music Store
Kozmik Artifactz (Germany)

DOWNLOAD THE ALBUM AT:
Apple iTunes
Mp3 Extension
.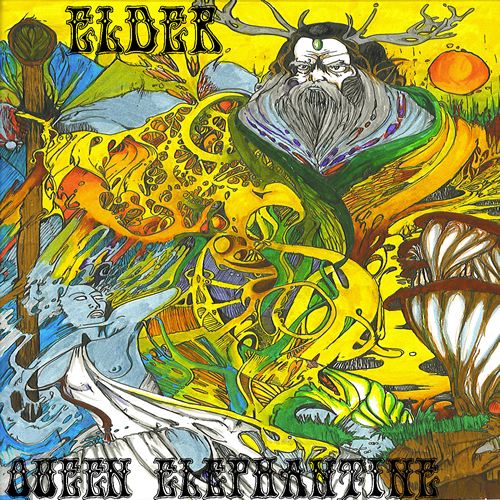 Queen Elephantine/Elder Split
Concrete Lo Fi Records 2006

DOWNLOAD THE ALBUM FOR FREE AT
CLFRECORDS.COM
.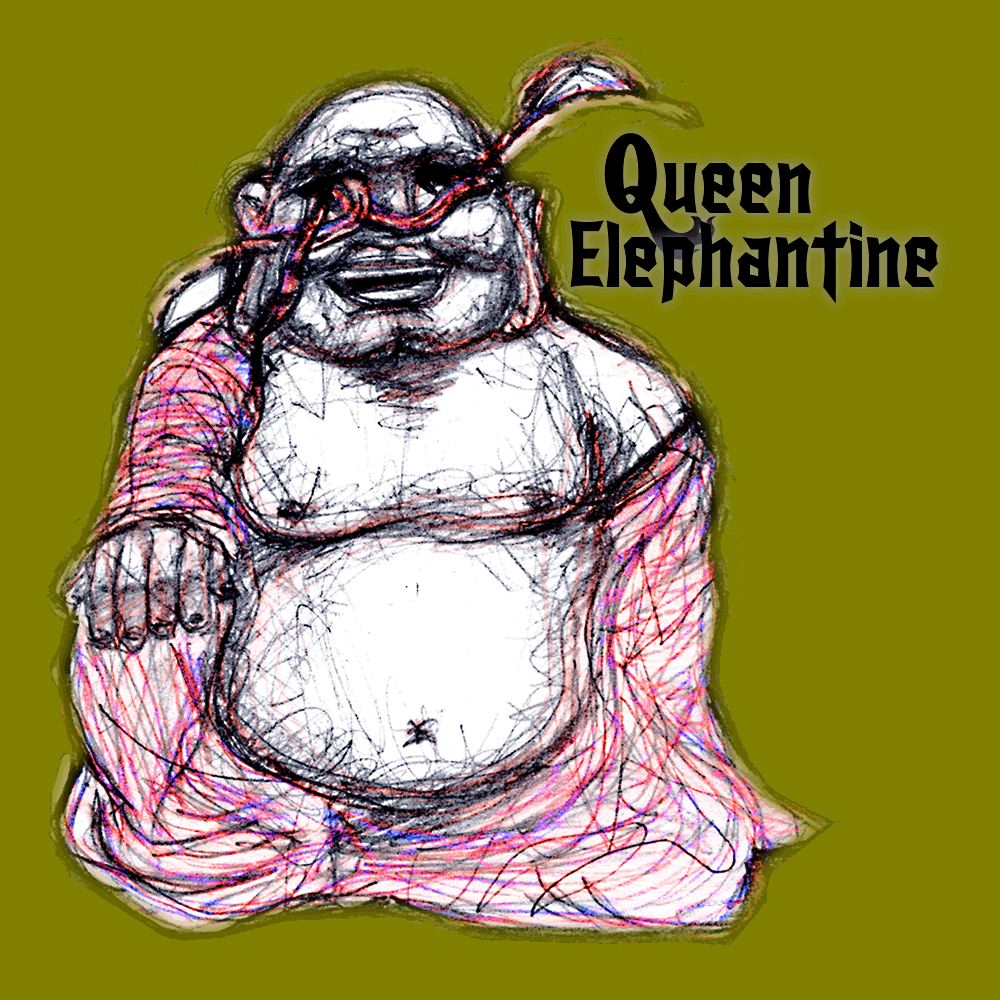 Queen Elephantine (Demos)
Elephantrader Records 2006
DOWNLOAD THE ALBUM FOR FREE AT
CLFRECORDS.COM
.
..**COMPILATIONS ETC** ..
.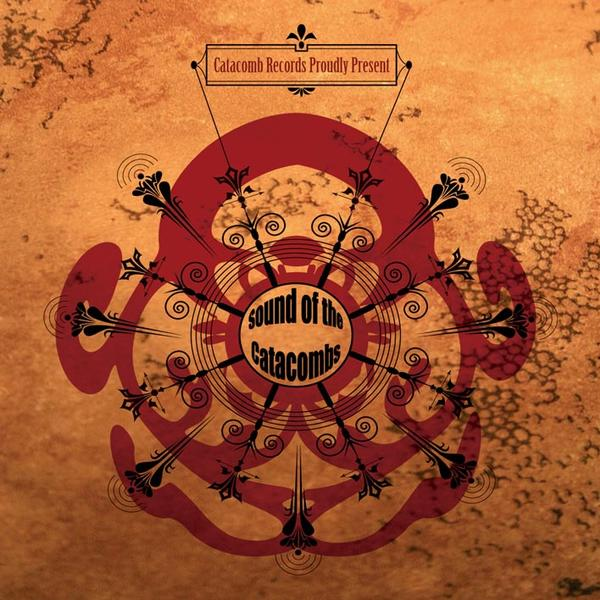 Sound Of The Catacombs
Catacomb Records 2008
Featuring "The Sea Goat"
ORDER THE ALBUM AT
Catacomb Records
.

Droning Earth Vol 6
EGB 2008
Featuring "Droning Earth"
DOWNLOAD THE ALBUM FOR FREE AT
EGB
.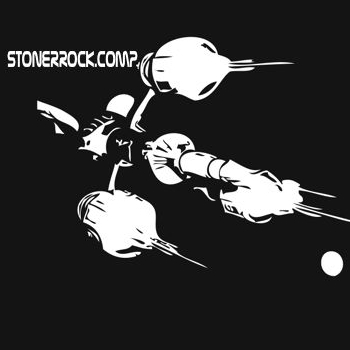 Stonerrock.comp Vol 7
Stonerrock.com 2007
Featuring "Queen Elephantine (Live)"
DOWNLOAD THE ALBUM FOR FREE AT
Stonerrock.org
No recent updates in this category.
Why not...