No recent updates in this category.
Why not...
Lanitra Thomas hasn't earned any badges yet... have you?
General

I love Music, Singing, and Writing

Music

Movies

Television

Books

The Bible "My Top Choice." and any Zane books Two totally different subjects there!

Heroes

My Mommy of Course!
About me:
Hey Ya'll! My name is Lanitra!! Yep La-nee-trah! I am 25 years old guys... wow... uh huh... 25... and I love meeting new people. As you can tell by what my headline says... I am a very DETERMINED Woman and God Lover! I've realized that I should please God and ME! That's really it honestly! It's nice to make people happy sometimes, but God has given me the gift that he wants me to use so that others can see the way to Him through me! People who know me can most definantly say that I love to laugh and have fun! God is so kind for allowing us a chance to enjoy this world! He gave his life so that I might have life and have it more abundantly! So I will enjoy my life and I will live life with no regrets! Oh and it doesn't matter what you think about what I do because only God can judge me! Just know that His Mercy Endureth Forever! God is doing a great work in me... So GET READY for MISS NITRA!!!!!!!!!! If u wanna know more about me hit me up on here! Smootches!!! .. .. ....
..I edited my profile at
Freeweblayouts.net
, check out these
Myspace Layouts!
Myspace Graphics
..
THE NOSIEST MYSPACE SURVEYThe PRESENT Round...
Who's bed did you sleep in last night?: Mine
Who were you with?: Just me and Jesus Baby!
What was the first thing you did this morning?: Urinated... maybe!
Where are you?: Lakeside Place Apts
Who are you with?: Candace
Look at your cell phone, who is the fourth missed call?: My Brother
Who sent you the last text message?: Danielle's Mom
What about the third one down in your inbox?: Kelsey
Do you love anyone right now?: Yeah
Do you have a crush on anybody?: Yes
The PAST Round...
Have you ever told anyone you loved them?: Of course...
And not mean it?: No!
How old were you when you had your first "real" kiss?: Ummm...13 I think
have u ever felt someone up?: Hasn't everyone?
Have you ever been caught doing something you shouldn't?: Nope, don't think so.
Ever been beaten up?: No!!!
When were you last drunk?: Never...
Ever have a 1 night stand?: No!!!
Ever flashed anyone?: Ummm... I don't think...
Ever thrown up in public?: Yeah
What about passed out because of alcohol?: NO!!!
What's on your mind RIGHT NOW?: What someone asked me earlier today...
The FUTURE Round...
Wanna get married?: Yeah
Is he/she your current boy/girlfriend?: No, don't think I've met that person yet.
How many kids do you want?: Well, it depends on my husband.
What gender?: Girls, Hopefully!
Would you make a good mom/dad?: I think so!
Would you take a bullet for anyone?: Mommy! and Lil Bro!
Where would you like to live?: Georgia or Hattiesburg! I miss that place so much!
What kind of home would you like to live in?: Something nice not too extravagant...
What do you want to be when you grow up?: Performing Artist
Where do you see yourself in 5 years?: On stage or in the studio
10 years?: On stage or in the studio
Do you plan on telling your boss to shove it any time soon?: in about 2 weeks!
The MYSPACE Round...
Look at your top 8... who is number one?: Kierra KiKi Sheard
Why is he/she number one?: She is my inspiration!
Ever kissed anyone on your friends list?: No
Ever seen any of them naked?: Heck No!
Who was the last person to leave a comment?: Tisha
Are you good friends with him/her?: Sure
How often do you log in to MySpace?: Almost everyday
Do you get excited by new comments/picture comments?: Sometimes
Do you have any celebrities on your friends list?: KiKi
BASICS
Whats your favorite food ?: Mac and Cheese
drink?: Peach Soda
song?: Don't really have a favorite "1" song!
artist?: Kierra Sheard
do you like jazz ?: Yeah
do you own a pet ?: Yes
do you want to own a pet ?: Yeah
why ?: I like some animals
what color is your hair ?: Black
do ppl think your hot ?: And do...
sexy ? or cute ?: and do... and do...
how did you like the survey ? explain .: I think that it's neat!
Take this survey
|
Who I'd like to meet:
.. ..
Your Relationship:
The Basics
What is your name?
Miss Ntra
What is the love of your life's name?
Jesus Christ
How did you meet?
My Pastor and Couple of other People introduced us!
When did you meet?
One Sunday morning @ Church!
What were your first thoughts?
If these people like 'em I gotta know Him for myself!
What/where was your first date?
The Baptismal Pool @ GEMBC in Starkville, MS
How old were both of you?
He's and older guy... but I was 7 to be exact!
When did he/she meet your family?
Well... they knew Him before I did actually!
What did your family think?
They loved Him from the first time they met Him!
When did he/she meet your friends?
Well... there were alot of instances...not really sure about alot of them.
What did your friends think?
They love Him too...I'm sure some more than others...If they can't love Him then we can't be friends!
Have you talked about marriage yet?
Already married...
What is the marriage verdict?
No question about it...
Have you talked about kids yet?
Now some of these questions don't relate to the relationship we have. The man that I will be blessed with...I will most definantly grant his request if he wants children.
How long into the relationship was your first argument?
We have those on a daily basis...but His way is always the right way even if I don't follow it like I should.
What did you argue about?
Life Decisions
The fun stuff
Who flirted first?
Clearly we aren't talking about Jesus any more!
How did you know he/she was into you?
His Holy Word tells me so.
Did he/she use a pick-up line? If so, what was it?
What is longest you have gone without seeing each other?
He's always with me. Never a moment where I'm alone. He's the lamp unto my path.
Were you friends before dating?
Yeah! We hung out every now and then but not like this.
Do you like the same sports teams?
I'm sure
When did you meet his/her friends?
Day 1!
How do you feel about his/her friends?
Some of them are hard to get along with, but I have to remember that he chose me...inspite of my faults!
When you are both in the car, do you agree on the music?
I'm sure there are things that I listen to sometimes that may not be his cup of tea!
Did you get nervous before the first date?
Of course...I didn't know what to think!
The Hardships
Have you been through anything really tough together?
Yes!
What?
Too many to talk about!
Have you come close to breaking up?
No!
Why?
Because he promised to never leave me nor forsake me!
Why did/do you feel it was/is important to work things out?
Nothing to work out! He's always on my side!
Has he/she seen you cry?
Yes
Has he/she made you cry? How?
Yes! So many times I think of how good He has been to me! He keeps me everyday... forgiving me when I've done wrong! Wow!
Have you made him/her cry?
I'm sure!
Why?
In all of my wrong doings... those things that I know i shouldn't do and do anyway!
What do you do to fix problems in your relationship?
Ask for forgiveness! Pray...
The Ummm.... Personal Stuff
Who held hands first?
I keep my hand in His hand! He is in control!
What was the first kiss like? (on the cheek, the lips, etc.)
This is not something that I can quite answer...
Who kissed who first?
I'm sure He kisses the most...with his mercy He places on my life each and everyday!
How did you feel after that first kiss?
Thankful, greatful, speacial!
Who made the first "big" move?
I did...I confessed HOPE in Him!
How did you feel?
I felt like my life would never be the same!
How long into the relationship did you umm... do the "deed"?
This survey is clearly not intended for me but Imma make it work! LOL!
Are things in the bedroom still 'hot'?
My bedroom is still innocent thank you very much!
Your Friends and Your Guy/Girl
Do any of your friends absolutely hate him/her?
I DON"T THINK SO!
Why?
I mean look at who we are talking about here! They aren't my frineds if they do!
Do you go on group dates?
Yup!
Does your guy/girl consider any of your friends to be his or hers?
Of Course!
Do any of your friends talk bad about your partner to you?
Once again... Let's evaluate who we are talking about here!
How do you respond?
They will no longer be called friends!
Does what your friends think affect your relationship?
Heck No!
Firsts together
Movie?
I'm sorry, but I was 7 yrs old when I found Jesus...these are tough...
Restaurant?
probably mickey d's
Drink?
...
Secret?
...
Promise?
He would never leave me nor forsake me!
Lie?
I probably made alot of those ...
Purchase?
...
All night talk session?
...
Long trip?
...
Inside Joke?
...
Superbowl?
...
Holidays Together
First New Years (year):
i guess the year i found Him!
What did you do and where were you?
Your Birthday (date):
8th BDay
Where did go, what did you get from your partner?
Valentine's day (year):
What did you get/receive?
Easter Sunday (date)?
Of course
Where did you go?
You know I was at church ready to say my speech!
Whose mom did you see on mother's day?
Well Duh!
Did you celebrate Memorial Day? How?
Did you celebrate fourth of July? How? Where?
Halloween:
What were you both? Where did you go? How did you celebrate?
Thanksgiving:
Where did you go, how did you celebrate?
Christmas:
His Birthday
What did you get/receive? Where did you celebrate? How?
Too much stuff, and He didn't get enough
His/Her birthday:
12/25 ...
What did you get him/her?
I gave Him Praise... I was very thankful that He came down to earth and died on the Cross for me!
How much do you REALLY Know? (About your partner...)
Birthday?
12/25
Parent's names?
God, Joseph, and Mary
Pet's Names?
uhh
Favorite Food?
I'm sure it was something like Bread and Wine! Fish Maybe?
Favorite Song?
"Oh How I Love Jesus"
Favorite color?
Red
Favorite Animal?
2 of Each and every one!
Favorite TV Show?
....
Favorite sports team?
ummmm
Favorite Movie?
Dream Car?
Where was he/she born?
Bethleham
Where did he/she grow up?
Jerusalem
Who is his/her best friend?
John the Baptist
Worst Fear?
Nothing
Biggest Celebrity crush?
Pants size?
Shirt size?
Shoe size?
Some relationship Randoms!
Do you share money? Checking account, savings, stock, etc.?
We should...
What was your first major purchase together?
Life
Do you live together? Since when?
Yes,,,forever
Are you planning anything major right now?
Yeah
What? (trips, marriage, family, buying a car together)
Moving
Is there anything you wish was different?
yes
What?
I could have grown up to be more obedient to His will
Would you have done anything differently up until now?
yes...listened in church more, read my Bible more
Do you see a real, successful future together?
Of course! Yes...
Take this survey or other MySpace Surveys at PimpSurveys.com
Jesus, Kierra "KiKi" Sheard, The Clark Sisters, Kelly Price, Missy Elliot, Chris Brown, Mary J Blige, Bow Wow, and ummm Whitney Houston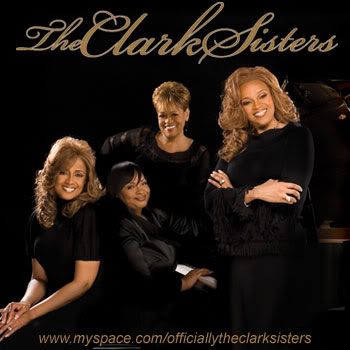 Status:

Single

Here for:

Networking, Friends

Hometown:

Starkvegas

Orientation:

Straight

Body type:

5' 6" / More to love!

Ethnicity:

Black / African descent

Religion:

Christian - other

Zodiac Sign:

Scorpio

Children:

Someday

Smoke / Drink:

No / No

Education:

Some college

Occupation:

CSR-"Account Specialist"
West Point High School

West Point, MS

Graduated:

2002

Student status:

Alumni

Degree:

High School Diploma

Clubs:

WPHS Marching Band, Students Making A Difference (SMAD), and too many more to name!

1998 to 2002