Play

Play Next

Add to queue

Play

Play Next

Add to queue

Play

Play Next

Add to queue

Play

Play Next

Add to queue

Play

Play Next

Add to queue
About me:
Latest poem I wrote on Valentine's Day 2/14/2010: THE BLOOD I am not defined by the family I'm from, awards I've won, possessions owned, my garden or home, money I've earned, how well I've learned, the family I've bred, the causes I've led, my job or degree, how well friends love me, but the thoughts of my heart, the joy I impart, the burden I ease, the anger I appease, the wrong that I right, continuing faith's fight, the love I bestow as humbly I go, knowing I know I'm purchased by the BLOOD, I'm saved from the flood, I'm washed in the BLOOD of the LAMB. Jer 17:10 I the LORD search the heart, [I] try the reins, even to give every man according to his ways, [and] according to the fruit of his doings. --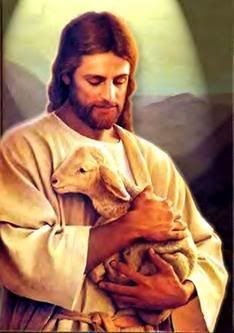 ..In the words of a passed on fellow patriot, Nathan Hale, "Give me liberty or give me death" I am so glad that I've been set free. To be truly free - you must be born again, not of the will of man, but by the Spirit of God. This is up to you - You can choose death or life. To be set free from envy, strife, addictions, hatred and idolatry and other many sins and abominations is to be truly FREE. Jesus Christ came to set the captive free. Most people are held captive by their own self-made prisons. ................Then of course there are those who allow themselves to be in bondage to whatever power wishes to possess them. I NEVER will belong to anyone except JESUS, my Lord. He is my caretaker and provider. He is the Might Counselor, the Good Shepherd. No philanthropic or legal organization can ever supersede his authority and power in My life. He is faithful and will keep what I have committed to HIM!!! During quite a trial and difficult time away from my home during summer, 2008 in Cape Cod I began composing this profile when not swimming with the happy seals on Coast Guard Beach. Life is a learning experience..... I believe in the infallible, undeniable, inexhaustible WORD of God -& I'm not talking about religion. Everyone has got a religion & everyone has faith in something ie:(the world, political party, drug, status, etc.) or someone (Elvis, significant other, self, satan, etc.)---Religion means "way of life". Your way of life is a result of who or what you believe in. Religion never saved anyone. I chose to believe in Jesus Christ, God incarnate in the flesh who came down to become a human being and walk among us. His plan is the ONLY plan and the BEST plan and I'm going with His plan!!! I decided this a long time ago!!!! Never have I regretted this or looked back except to thank Him for taking me from where I was headed....(hell). I uphold the TEN commandments as God's grace makes me able, not because I'm trying to earn my way (it's a gift by grace to enter God's kingdom), but because I agree with them!!! I seek to stay in the center of God's will, think outside the box, remain faithful & cheerful in the face of adversity. The Lord told us...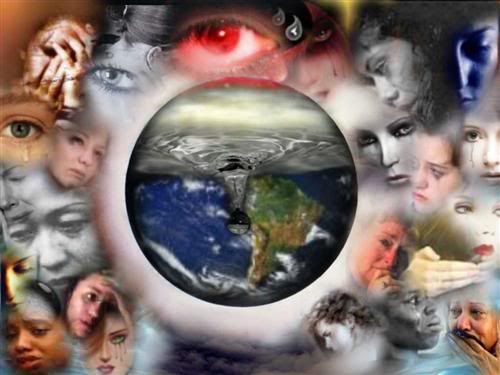 ."In the world you will have tribulation, but be of good cheer for I have overcome the world.") Now unto to the King immortal, invisible, the ONLY WISE GOD be honor and glory forever and ever AMEN!.... We are living in perilous times so here's something: FEAR NOT!!!1Jo 4:18 There is no fear in love; but perfect love casteth out fear: because fear hath torment. He that feareth is not made perfect in love. FEAR NOT!!! 2Ti 1:7 For God hath not given us the spirit of fear; but of power, and of love, and of a sound mind. FEAR NOT!!! FEAR NOT!!!Hbr 13:6 So that we may boldly say, The Lord [is] my helper, and I will not fear what man shall do unto me. FEAR NOT!!!Luke 12:7 But even the very hairs of your head are all numbered. Fear not therefore: ye are of more value than many sparrows. ~~~~~If you don't click anything else on this site, click the video below the lillies please!
I got baptized into Christ many years ago and life just keeps on getting sweeter even though the world keeps on getting darker. (2 Timothy Chapter 3) I am blessed beyond measure to belong to the family of God. Matthew 12:50 For whosoever shall do the will of my Father which is in heaven, the same is my brother, and sister, and mother. John 6:37 All that the Father giveth me shall come to me; and him that cometh to me I will in no wise cast out.*********Ecc 5:8 If thou seest the oppression of the poor, and violent perverting of judgment and justice in a province, marvel not at the matter: for [he that is] higher than the highest regardeth; and [there be] higher than they...
Get my collage or Create your own
href="
http://www.msplinks.com/MDFodHRwOi8vcGhvdG9idWNrZXQuY29tL2ltYWdlcy90cnVlJTIwc3RyZW5ndGg=">http://www.msplinks.com/MDFodHRwOi8vcGhvdG9idWNrZXQuY29tL2ltYWdlcy90cnVlJTIwc3RyZW5ndGg=">http://www.msplinks.com/MDFodHRwOi8vcGhvdG9idWNrZXQuY29tL2ltYWdlcy90cnVlJTIwc3RyZW5ndGg=
..">
..
In Christ Alone
http://www.youtube.com/watch?v=ENtL_li4GbE
Who I'd like to meet:
The person responsible for me only having 777 views since opening this myspace account in summer, 2008. I would like to know by what authority or certification my internet has been unfairly and unjustly restricted so as to prevent me from 1) socializing on equal terrain 2) conducting business as an energy consultant online 3) interfering on phone usage and communications - letters have been confiscated as well Thank you AMERICANS!!!!! Still sane, sober and vigilant as I always have been even under great and sustained duress PRAISE THE LORD WHO MAKES US MORE than CONQUERORS IN CHRIST!!!! saints, sinners, Cindy Lauper, Jane Seymour, Bob Dylan, Eli Rips, Elijah, Kent Hovind, just to name a few.....
..
tutiecat88's playlist
Status:

Single

Here for:

Networking, Friends

Orientation:

Straight

Height:

5' 5"

Religion:

Christian - other

Zodiac Sign:

Pisces

Smoke / Drink:

No / No

Education:

High school

Occupation:

personal
General

Mat 7:14 Because strait [is] the gate, and narrow [is] the way, which leadeth unto life, and few there be that find it. ~ ~Here's an anti-drug poem I wrote for a friend who was going off pot. Different substances are insinuated in it. ..

I know from my own teen years that drugs only compound problems and never ever solve them. I'm posting this so maybe someone might be helped by reading it. +++++++++BE REAL ************** In this time in your life Look, see with acute, aware eyes What the devil will try to disguise, He quells your fears and worries on the leaves of a plant, And your mind will slowly begin to recant. He embraces you with the nectar of ambrose In a falsely induced state of repose. Your mind slowly loses its thought Your senses blur and swirl in a blot And evil entities come to steal your will They enter your thoughts in the shape of a pill. Sometimes liquid, sometimes smoke, Your feelings are becoming more and more remote. Then one day you wake up and kind of can tell That the feelings you ran from then Would now serve you well. You can't even feel laughter, sadness or joy on your own You're blank and a corpse unless you get stoned. You serve the chemical - you're under a spell. The Liar trapped you in his drug-dependent hell. Your Creator is still willing to bring you back and ransom your mind from the cobwebs of crack. There's a war waged in the heavens for your eternal soul Your mind is the door through which it must go. The only way to regain your life is to lose IT and let those feelings return. Your life is a lesson you have to learn. Your mind is designed for feelings, ideas prayers and love. Engineered and exquisitely passioned by your Maker above. It can't be improved by upsetting its chemistry.... The way it is - is the way it's meant to be. So be mad, sad, glad, afraid, brave, content..... But however you feel.....Be real, be real, be real.. If thou seest the oppression of the poor, and violent perverting of judgment and justice in a province, marvel not at the matter: for [he that is] higher than the highest regardeth; and [there be] higher than they. Heart of Worship....

http://www.youtube.com/watch?v=PH-snsXw1as

Heroes

They blaze through history - the heros and the heroines. Those who stood alone against great odds. Those who endured intolerable suffering rather than betray companions. Those who ignored danger to save others. Sudden unpremeditated acts - or long perseverance. The world is built upon the courage of a million million unremembered souls, whose courage has outlived pestilence and war, bereavement, failure, suffering of every kind - and given life and hope to all who followed them." (Pam Brown b 1928) My grandparents, George & Gertrude Fox, Oresto & Angela of Pescara,,,,Some of my heroes are Charles Stanley, Atlanta Georgia, Chuck Smith of Calvary Chapel, James and Betty Robison~~and anyone who has OVERCOME. ..

++++++++++++++++++++++++THE FLESH AND THE SPIRIT+++++++++++
Wakefield Memorial High

Wakefield,MA

Graduated:

1973

Student status:

Alumni

Degree:

High School Diploma

1972 to 1973